Good morning to Captain and crew alike, and welcome to the Admiralty Docket.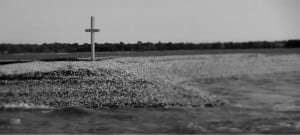 Our readers may remember the significant media coverage given to the grounding of the cruise ship Costa Concordia last year which resulted in several fatalities and personal and economic injury to many more. Recently, many Italian businesses as well as several hundred passengers have filed suits against Carnival cruise lines, which is the parent company of the subsidiary which owned and operated the Costa Concordia, in the Miami, Florida.
The Plaintiffs likely face an uphill battle to keep the suits in the United States rather than having them sent to Italy for resolution because the subsidiary company reportedly has no connection to the United States other than its parent company – it does not own or operate vessels in the United States, and the Costa Concordia has not been to the U.S.
The jurisdictional arguments presented in furtherance of keeping the suits in the United States have been two-pronged. The first argument addresses the "fundamental unfairness" of requiring suits to proceed in Italy, where the legal remedies would be slow-in-coming, and the potential inadequacy of remedies available in Italian courts. Analogous arguments often arise where there is a foreign forum selection clause in a maritime contract which purports to require disputes to be litigated in a foreign (but often conveniently inconvenient) jurisdiction. It is typically difficult to prevail on such an argument without a showing that a United States citizen will be deprived of a statutory remedy available in the United States or that there is no legal remedy at all in the foreign jurisdiction, among other arguments. The second set of arguments addresses personal jurisdiction and alleges that Carnival is an alter-ego of its subsidiary and has sufficient control over the operations of the Italian company to render it subject to liability for the acts and omissions of its subsidiary.
It will be interesting to see how the Court deals with these suits and whether the Plaintiffs are allowed to keep their claims in the United States. Click
here
to read the story as reported by the Post-Gazette, or you can copy and paste the below link into your browser.
http://www.post-gazette.com/stories/business/legal/lawsuits-target-carnival-in-italy-cruise-ship-crash-653708/
More next week on the Admiralty Docket.