Helping Businesses With Maritime Regulatory Compliance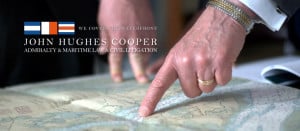 Maritime business owners operate in a sea of overlapping and sometimes vague laws and regulations promulgated by judges, Congress, state governments, and federal regulatory agencies such as the United States Coast Guard, U.S. Customs and Border Patrol, O.S.H.A., O.W.C.P., and others.
At Cooper and Bilbrey, P.C., our lawyers have decades of experience in admiralty and maritime law and civil litigation. We have the knowledge and experience to assist business owners in minimizing risk on the water in a variety of ways. A comprehensive approach to risk management can differ from one business type to the next depending on the number of employees, the nature of the business, and many other factors, however, any strategy should include the following:
Understanding which regulatory agencies promulgate and oversee safety regulations which your business is or will be subject to;
Identifying which laws regulations apply to your business;
Identifying potential sources of accident and injury;
Developing strategies to reduce accidents and injuries;
Assessing liability in tort and contract to employees and third parties; 

and

Assessing insurance coverages and needs.
If you need assistance with regulatory compliance for your business, or if you just have a question regarding admiralty and maritime law, feel free to call or email us at our Mount Pleasant, South Carolina office for a free, confidential consultation with no obligation. Call our Charleston Maritime Attorneys today!