Good morning to Captain and Crew alike and welcome to another edition of the Admiralty Docket.  As this unusually cold winter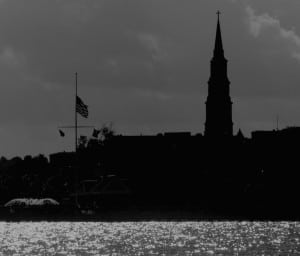 comes to an end and the weather allows more people to get out on the water in South Carolina, a few more words about recreational boating safety – specifically cold weather trips.
Your friendly neighborhood Maritime Lawyers, much like many of our readers I'm sure, have vivid memories of being cold, wet, and miserable in a boat because we were under-dressed or generally unprepared. Though the weekend temperatures are projected to rise into the upper 70s and everyone is ready to get out on the water, the Charleston Harbor water temperature is  still in the upper 50s. No matter how much our neighbors to the North might scoff, this is still relatively cold by South Carolina standards and raises safety concerns for those as unprepared as we are.
Exposure is Dangerous
According to an article in Boating Magazine, the time-line for cold water exposure (50 degrees F) is both illustrative and rather sobering:
3 to 5 Minutes: You start to hyperventilate, and your heart rate accelerates. Panic attacks set in.
3 to 30 Minutes: You lose feeling and dexterity in your extremities, hampering your ability to swim.
10 to 30 Minutes: Rising blood pressure causes your kidneys to purge fluids; you have to urinate, which promotes dehydration.
15 to 20 Minutes: Your core temperature starts to cool.
30 Minutes: Hypothermia sets in. You become disoriented and start to hallucinate.
Read the full article here: http://www.boatingmag.com/skills/seamanship/cold-water-boating-safety?page=0,0
Add unpredictable March wind conditions, and night-time temperatures in the upper 30s or lower 40s, to complete your recipe for disaster. Unfortunately, recent examples of tragedies related to weather are not hard to find. Just this past weekend, a Coast Guard rescue mission near Edisto Beach  ended in tragedy for one of two individuals in a small boat in the North Edisto River. While the investigation is ongoing and full details are not available, it appears that Saturday nights strong northwest winds and cold temperatures may have resulted in one passenger's treatment for hypothermia. Read the full story here.
More next week on the Admiralty Docket, when we explore ways to prevent a cold weather disaster on your trips this spring. Until then, remember that your rights and responsibilities may change as you approach the shore, and may God Almighty grant you pleasant sailing.
The Admiralty Docket is a blog written by Charleston, SC Maritime Attorneys John Hughes Cooper and John Townsend Cooper which focuses on maritime legal issues and current events in South Carolina and the Southeastern United States.