Charleston Harbor Deepening Project Underway
For those of you who are following the progress of the Port of Charleston as it moves forward with its harbor deepening project to accommodate larger ships, we have some additional information. After over a decade of planning and clearing regulatory obstacles, the Post-45 Charleston Harbor Deepening Project is underway.  It has been 14 years since the Port last undertook a similar effort.  In 2004, the harbor was deepened to 45 feet to accommodate vessels carrying about 5,000 TEUs, an average size at the time.  A TEU stands for "twenty-foot-equivalent unit" and is the measurement used to determine how many twenty-foot containers a vessel may carry.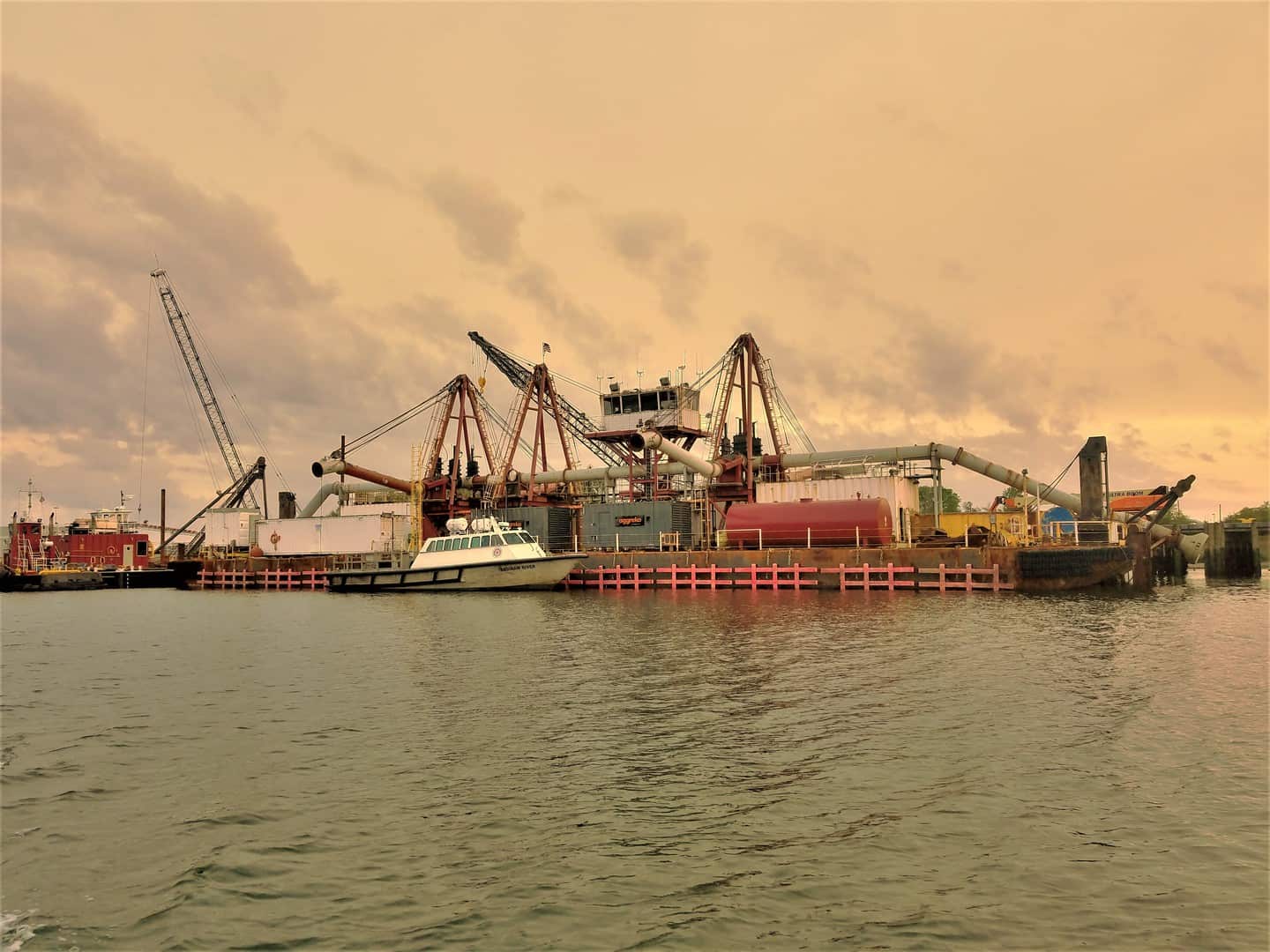 During the last decade, large capacity vessel deployment has surged.  According to S.C Ports Authority President and CEO Jim Newsome, the new mega container ships have a capacity of "22,000 TEUs."  It was only one year after completion that the 8,500 TEU ships appeared and forced the Port of Charleston to begin playing catch up.  For reference, a container ship carrying 8,000 TEUs of cargo drafts about 48 feet of water.  The Port of Charleston averages depths of only 45 feet, forcing many of the larger capacity vessels to delay their arrival until high tide, complicating the Port's ability to stay current.  It became paramount that the harbor must be changed to accommodate these new giants of the sea if the Port intends to stay competitive against five newly emerging ports now under construction in surrounding cities.
The Port of Charleston is investing $2 billion on Charleston Harbor Deepening Project and has implemented a three-tiered plan consisting of deepening the harbor, building a new terminal in North Charleston, and upgrading the Wando Welch Terminal located in Mount Pleasant.  Initial dredging contracts have already been signed with Great Lakes Dredging and Dock Co. LLC.  The dredges have now arrived, and the company is scheduled to begin removal of about 14 billion cubic yards of material in order to deepen 20 miles of the harbor entrance to the projected goal of 52 feet by 2020.
The next phase also extends the depth of the harbor to 52 feet from the Wando Welch Terminal in Mount Pleasant to the – now under construction – Hugh K. Leatherman Sr. Terminal in North Charleston at the former Navy base.  From there, the Cooper River will be dredged to a depth of 48 feet upriver to the North Charleston Terminal.
Although the Project has received initial funding, there is concern as to whether the federal government will continue to provide funding with five other ports competing for federal dollars.  Both federal and state funds are vital to the completion of this project.  While the South Carolina General Assembly allocated $300 million back in 2012 for this project, the federal government has only committed $17.5 million stemming from 2017.  It is estimated that an additional $90 million of federal funding per year for the next three years is needed.
While it remains unclear if federal funding will continue, one thing remains certain, the State of South Carolina is fully invested and intends to remain a tier one port.  Within a few weeks dredging vessels will begin to appear on Charleston's horizon.  And with the new depth in sight, it is likely that mega container shipowners will begin plotting a course with Charleston as a destination.
Contact Us About Your Case
If you would like a free, confidential consultation with an attorney at our firm, or if you need assistance in finding the right attorney for your case, please fill out this form below:
<div class="cognito"><!-- [et_pb_line_break_holder] --><script src="https://services.cognitoforms.com/s/7OP6N1P2DkaL4T8WnrfFRA"></script><!-- [et_pb_line_break_holder] --><script>Cognito.load("forms", { id: "2" });</script><!-- [et_pb_line_break_holder] --></div>