Good morning to Captain and crew alike and welcome to the Admiralty Docket.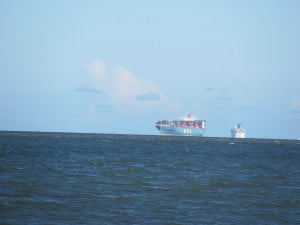 Today our subject is Shipboard Injury to Passengers and Visitors. Often, we are asked by prospective or former passengers or visitors whether there are maritime remedies for injuries suffered by passengers on a vessel. The proliferation of private vessel ownership and the increase in available engine power in recent years combined with time and other constraints on operators learning proper operation and navigation skills for their vessels has led to an increase in injuries to operators and passengers alike. As is evident when viewing a scenario such as this: http://www.rr.com/video/2275974881 where operators apparently fail to recognize hazards and adjust the speed and direction of the vessel in an appropriate manner to protect the passengers and visitors in the boat, operator negligence is an all-too-common cause of injury to shipboard passengers and visitors.
A person who contracts to travel aboard a vessel in exchange for payment of a fare, is called a passenger. Other than passengers and seamen, a person aboard a vessel with the consent of her owner is called a visitor, whether aboard for business or pleasure. Historically, the general maritime law imposed upon vessel owners a very high duty of care to protect passengers from injury or death aboard a vessel, but imposed a lesser duty of care to protect visitors while aboard. In many cases this distinction was based upon common law real property concepts of invitees and licensees and was said to flow from the greater benefits to the vessel owners from the presence of fare paying passengers as compared to lesser benefits to the vessel owners from the presence of non paying visitors.
However, this landside distinction was abandoned by the U. S. Supreme Court in the 1959 case, Kermarec v. Compagnie Gererale Transatlantique, which requires vessel owners to exercise reasonable care to protect from injury or death all non-crewmembers lawfully aboard a vessel, whether passengers or visitors.
Generally, this means that passengers and visitors are entitled to safe means of boarding the vessel, safe facilities aboard the vessel, and compliance with all applicable safety standards and regulations. Passengers and visitors are also entitled to freedom from negligence on the part of the vessel
owners or their employees, freedom from reasonably preventable injury by other passengers or visitors, and freedom from intentional misconduct of the vessel owners or their employees. Under the doctrine of attractive nuisance, vessel owners who fail to anticipate and protect against a child's natural attraction to certain dangerous conditions may be held liable for injuries to children thus lured into danger.
By contrast, vessel owners owe no duty of care to protect persons unlawfully aboard a vessel, such as stowaways. Vessel owners will be held responsible for injury or death to persons unlawfully aboard the vessel, only if the injury or death results from willful or wanton misconduct amounting to inhumane treatment by the owners or crew. If facilities are unsafe for passengers or visitors, a vessel owner may be required to make the facilities safe. Or, if cost or time considerations make such action impractical and if passengers and visitors can avoid the danger, a vessel owner may satisfy its duty by giving adequate warning of existing conditions.
If a passenger or visitor suffers injury or death aboard a vessel because of the negligence or wrongful conduct of a party other than the vessel owner or the crew, the passenger or visitor may have a cause of action against that party for such negligence.
More next week on the Admiralty Docket. Until then, remember that your rights and responsibilities change as you approach the shore, and may God Almighty grant you pleasant sailing.