Good morning to Captain and crew alike and welcome to the Admiralty Docket. Today, we briefly touch on an important and often overlooked area of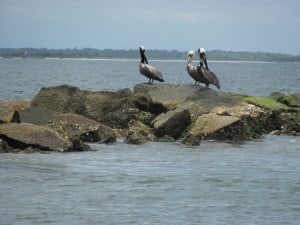 damages for admiralty claims – pre-judgment interest.
On June 12, 1995, in the case of City of Milwaukee v. Cement Division, National Gypsum Co. the U.S. Supreme Court reaffirmed Del Col v. Arnold, decided in 1796, The AMIABLE NANCY, decided in 1818, and The UMBRIA, decided in 1897. These cases and others had established the general rule that pre-judgment interest should be awarded in maritime cases absent unusual circumstances.
As explained by Justice Stevens, writing for the high court, "The essential rationale for awarding prejudgment interest is to ensure that an injured party is fully compensated for its loss. Full compensation has long been recognized as a basic principle of admiralty law…. By compensating for the loss of use of money due as damages from the time the claim accrues until judgment is entered, an award of prejudgment interest helps achieve the goal of restoring a party to the condition it enjoyed before the injury occurred."
Compare that to laws of the 50 states which generally do not provide for prejudgment interest as an element of damages. One more reason why it is important to choose the right maritime attorney to assist in bringing or defending your admiralty claim. More next week on the Admiralty Docket. Until then, remember…..your rights and responsibilities may change as you approach the shore, and may God Almighty grant you pleasant sailing.
Cooper and Bilbrey, P.C. is an admiralty and maritime law and civil litigation firm in Mount Pleasant, South Carolina serving all of South Carolina and South Carolina clients in claims throughout the Southeast and Gulf Coasts.